Welcome to
Akuvara
Absolute
Beachfront
Private
Chef
Fully
Staffed
Private
Pool
Akuvara is an absolute beachfront villa right next to Lipa Noi Beach on the west coast of Koh Samui.
Linked by beautifully kept tropical gardens are two well-appointed garden-view guest bedrooms, a self-contained upper-floor guest suite and a large master bedroom just a couple of steps from the 13 x 5-metre pool, the sala and the beach.  At the other end of the pool is an outdoor dining deck, and inside is a choice of three lounge areas, a modern kitchen and an indoor dining pavilion.
Although not as large or grand as other luxury private villas on Samui, Akuvara, with its modern glass architecture, is ideal for gatherings of friends and families of all ages.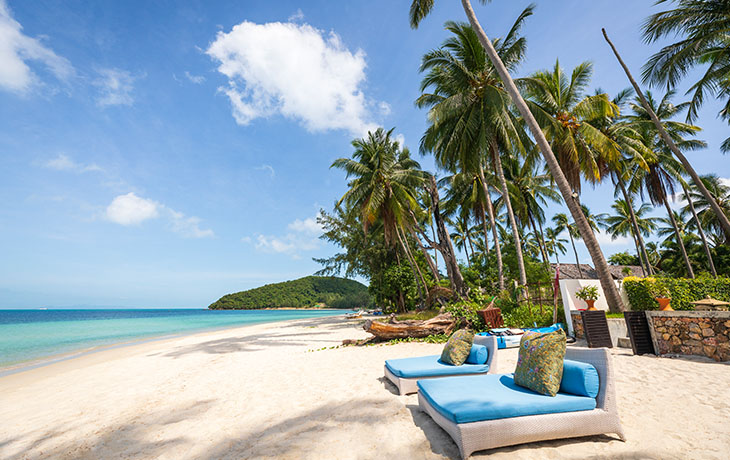 Akuvara's chef is on hand throughout your stay to prepare breakfast, lunch and dinner.
The villa has an extensive menu of home-cooked dishes to choose from, ranging from Thai and other Asian cuisines to Western favourites, as well as children's specials and vegetarian choices.

Personalised service provided by a dedicated team of professional staff.
One of the great joys of staying in Akuvara is the dedicated, energetic, cheerful and highly trained staff. They ensure that all guests have everything they want, and never have to lift a finger. Thais have a worldwide reputation for their welcoming character and high service standards.